Experiencing "Tea's Hometown Festival"【Nationality】France
Going to Where Japanese Green Tea Originated

I have an interest in Japanese culture, and have visited many tourist sites in Kyoto, so when I found out that Japanese green tea originated in a city named Ujitawara, I went and visited. The road heading to Ujitawara is blessed with nature, and tea fields surround the area. I was struck by the first tea trees that I saw. (This was something I hadn't seen in Kyoto city.) Annually, the city hosts a festival celebrating tea, called "The Hometown and Festival", which I took part in.
"The Hometown and Festival"
Some women wear kimono, and you will see much Japanese culture. I was also able to see the traditional uniforms for tea houses. Since the workers worked outside for long hours, the traditional uniforms are unique, and it is no longer worn these days. At the festival, there were many booths of brand name Teas. I was able to hear about how the recipe, and way of growing the tree, can influence the taste of the tea. I was even able to taste the difference right there. I also tasted the difference in taste between the first time the tea was brewed, and the second time. I feel that Japanese people not only drink tea, but they enjoy the changing taste of tea. The green tea of Ujitawara definitely has a vivid taste. When I got seated, others were friendly and asked, "Where did you come from?". In this way, I was able to enjoy conversation with the locals while drinking tea. The people of the town are very kind and gentle.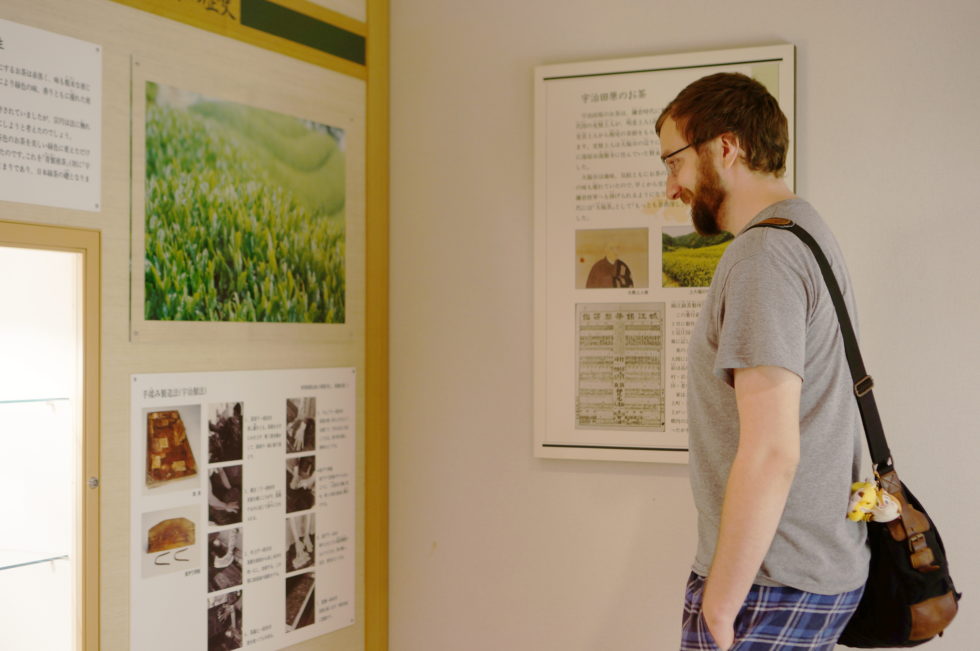 Permanent Reference Museum
At the Ujitawara General Culture Museum, where the hometown festival is held, there is a reference museum where one can learn about tea's history. One can learn how the creation of different flavors is accomplished by making many changes to the tea leaf's recipe. For me, to think that the black tea I typically drink, and the green tea I drank here are made from the same leaves, was a strange feeling.
There is also an event where one has the option to try their hand at the old recipe which entails massaging by hand. The steamed leaves are hand massaged on a board while drying. This massaging continues hundreds of thousands of times, until the tea is as thin as a needle. This process takes approximately four hours. This is very trouble sum and takes perseverance. These days a machine is use for this purpose, so being able to experience it is a rare opportunity. Being exposed to the Japanese green tea culture at the hometowns' festival, and experiencing it, I would describe as being more of a fun, interesting experience over an experience with delicious food. This is because I felt that this was Japan's culture and heritage, and being able to spend time learning about this, a developed culture unique to Japan, and the taste of Japanese green tea where it originated, was very valuable.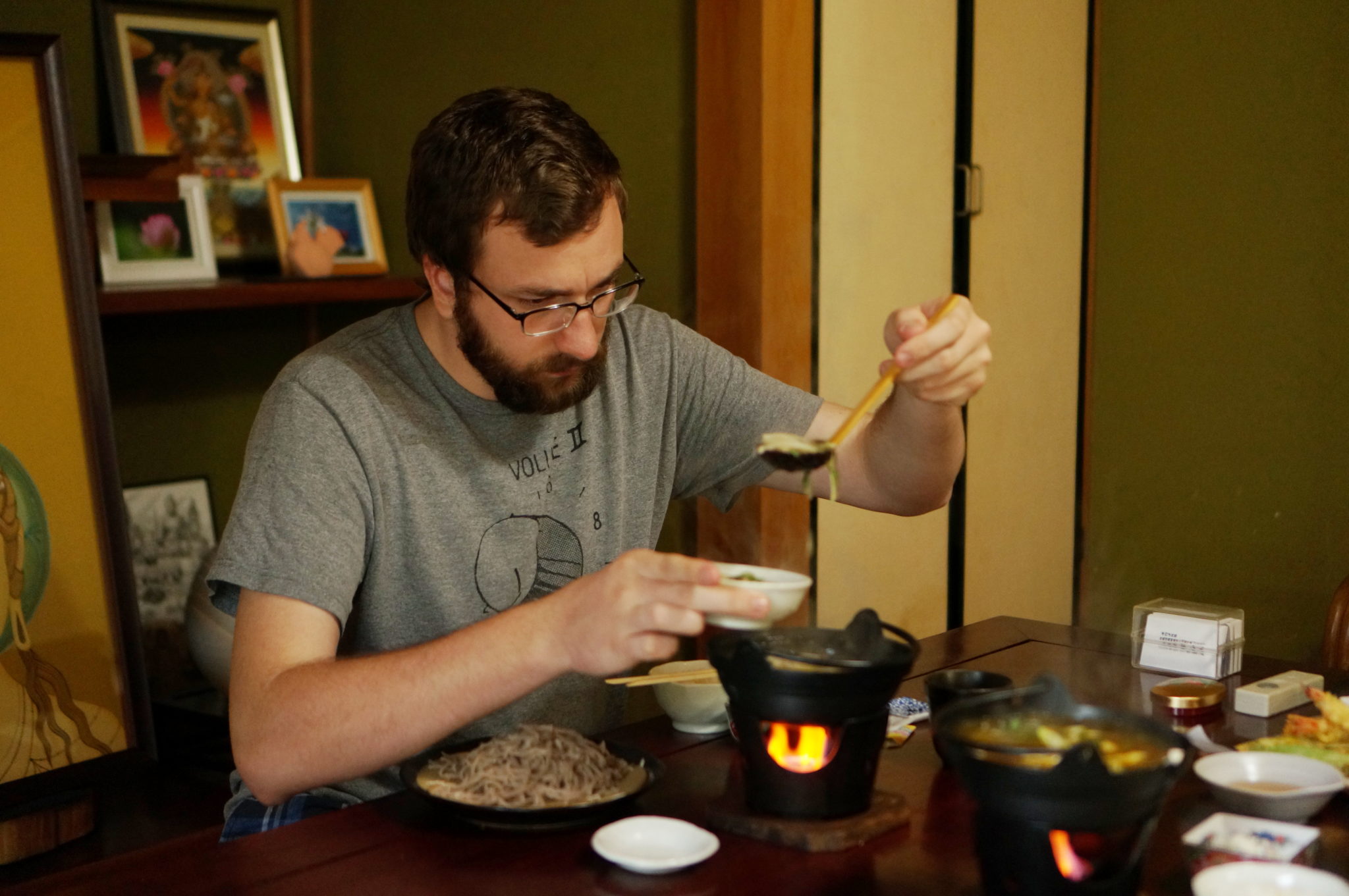 A Soba Restaurant in an Old Private Home
After finishing with the hometown festival, in a quest for lunch, I headed to a soba (buckwheat noodle) restaurant. The location was surrounded by trees, and the store's building was an old traditional home. I felt as though I had gone back in time. I was so relaxed when I ate here, that I almost forgot it was a restaurant! The large sitting area, with the scent of tatami (woven bamboo traditional Japanese floors) was very Japanese. (The store clerks were also so friendly, and the menu included many kinds of specialty buckwheat. Choosing was very fun. Even when I was done eating, I was so comfortable that I didn't want to leave. My time at Ujitawara would be best described as gentle and comfortable.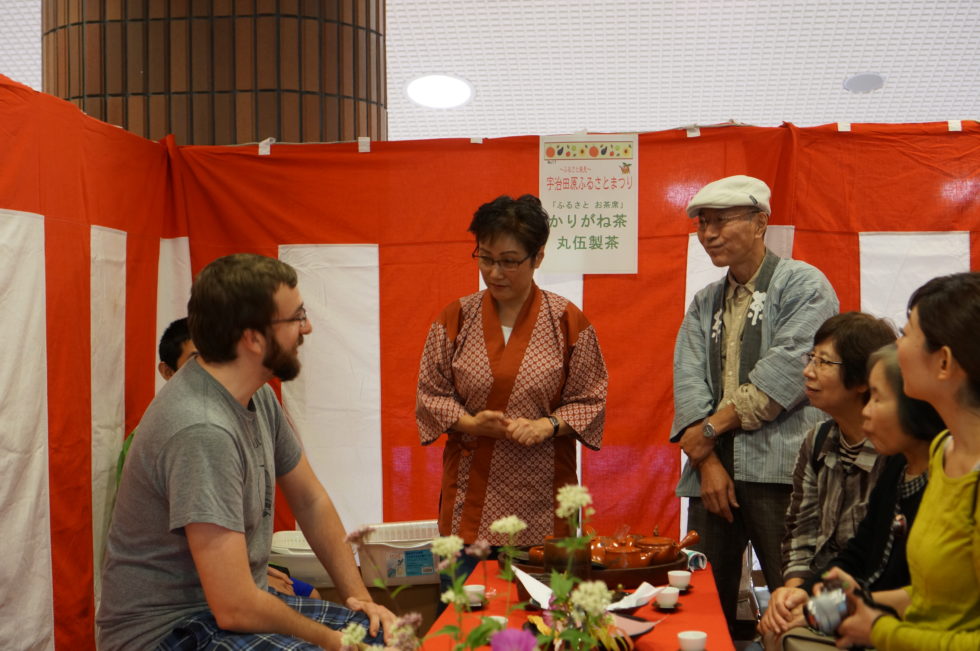 Kyoto still holds many treasures that I am yet to discover, and especially because it is extremely rich in culture, not only central Kyoto, but also the surrounding area, has a charming history and culture. I encourage you to visit. Lovely experiences await you.