A Traditional Guest House and Walk Around Town【Nationality】Korean
Green Town

When you look around Ujitawara, a town in Kyoto Prefecture, it is filled with tea fields, and the whole town seems green. I visited during the beginning of fall, just when the orange persimmon fruit start to show up in perfect harmony with the green of the tea fields.
Guest House MARU+JYU
Guest House MARU+JYU is a guest house of a renovated tea hut that is over 100 years old. The build of the tea hut is still in place. Beginning with the tatami flooring, wooden bath tub, wall paper, clay wall made out of Japanese paper, a variety of flooring like that of the Kyoto Imperial Palace, traditional Japanese decorations, antique draws and trinkets all created a uniquely traditional Japanese atmosphere. The lighting designed by a lighting designer in Kyoto was most memorable to me. From my understanding, famous Kyoto craftsmen worked on the innovation, making the place as a whole feel very much like Kyoto. In a particular room, there is a large window where one can see the town and the large sky above. At night time, since there is not much light that comes from the town, you are able to gaze at the starry sky. This recreation is possible thanks to the town's clear sky. The time you spend in this space will be a time where you can enjoy Kyoto artisan, and the gentleness of Ujitawara. I thought it was a nice place.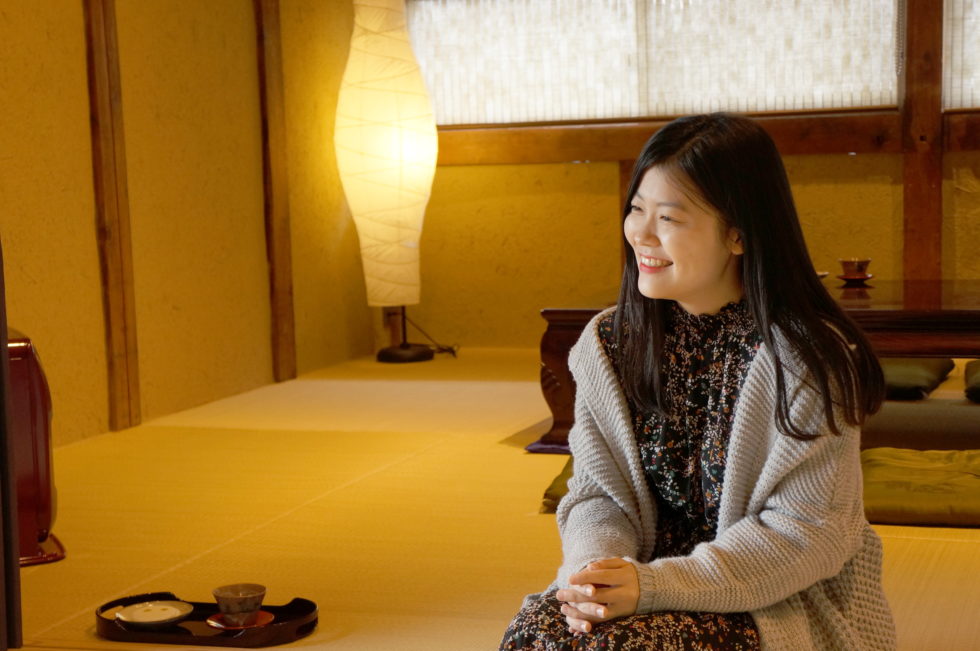 Guest House MARU+JYU is the only guest house in Ujitawara geared towards foreigners. You can stay here, and they also have farming experiences available. One things you can do is harvest Ujitawara's famous tea, but you can also experience different things depending on the season such as log cropping of shitake mushrooms. It is not only a guest house where you can see, but you can also experience and feel the season of the time you are there.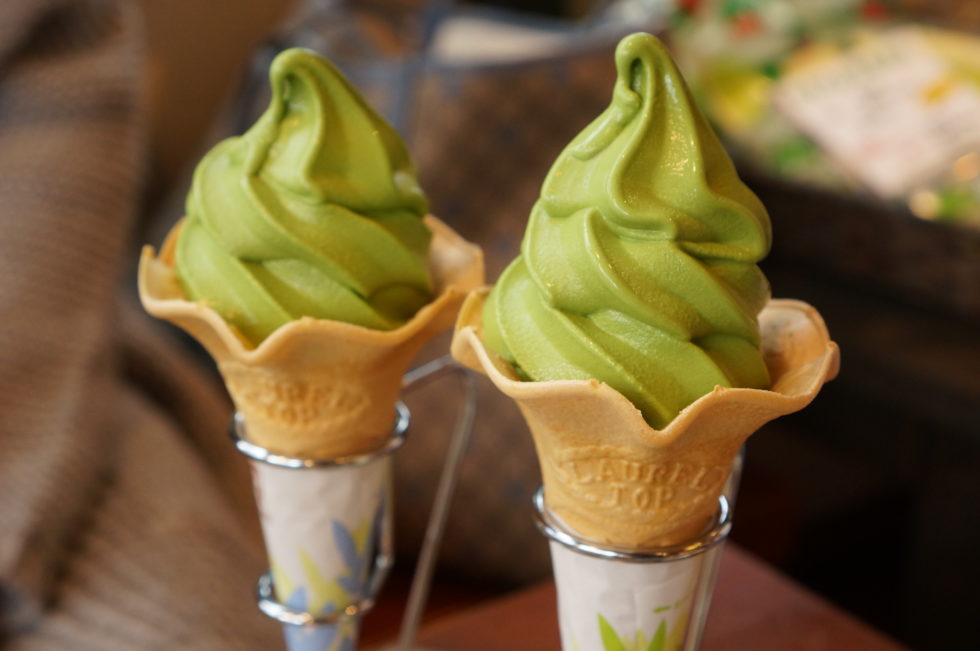 Ichinoso
At the next teahouse I went too, Ichinoso, from the moment I arrived I was pleasantly surprised by the smell of tea. In the store, as one may expect, there was a lot of candy, sweat dumplings, and other sweets cooked using tea. Among all that, I decided to have the soft serve with stone ground green tea leaves as flavoring. Even after the ice cream melted in my mouth, the flavor of green tea remained, and although it was a cold rainy day, it was so delicious that I wanted to have more. The Ichino chocolate that was most highly advertise in the store, had a rich roasted green tea flavor. This flavor combined with the flavor of the stores tea, pleasantly overwhelmed me with the fragrance of tea. Here, they also had items that would be perfect for gifting!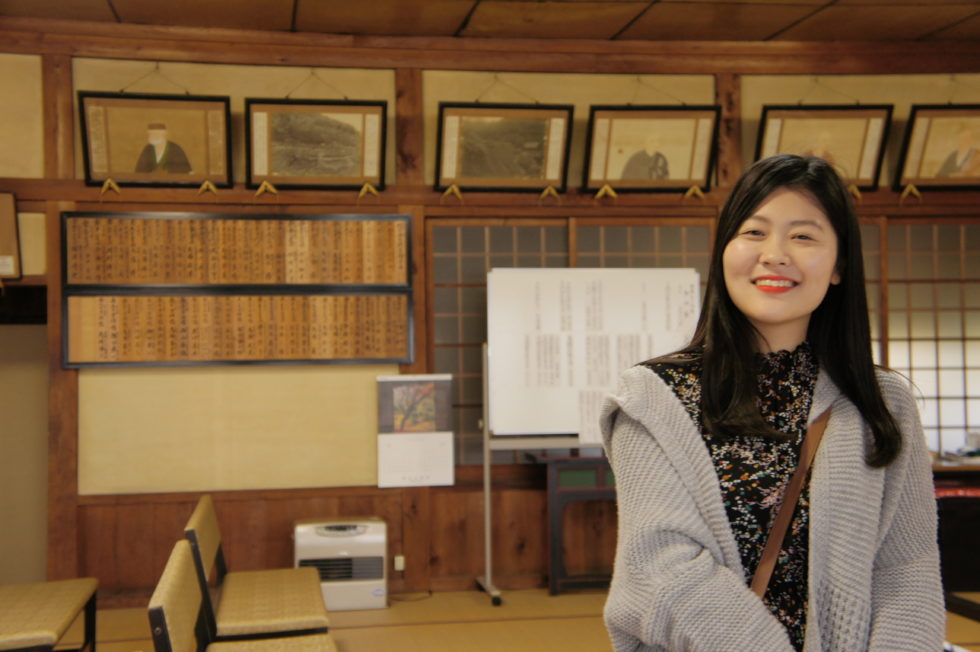 Myorakuji Temple
The next temple I visited, Myorakuji Temple, holds the portrait of the founder of Japanese green tea. Ujitawara is known as "The place where Japanese green tea was founded" thanks to Soen Nagatani's work in spreading the production of green tea. In Myorakuji Temple there is also a picture of a tea field from one hundred years ago. There are very few one hundred yearold pictures of tea fields. This was a rare experience for me.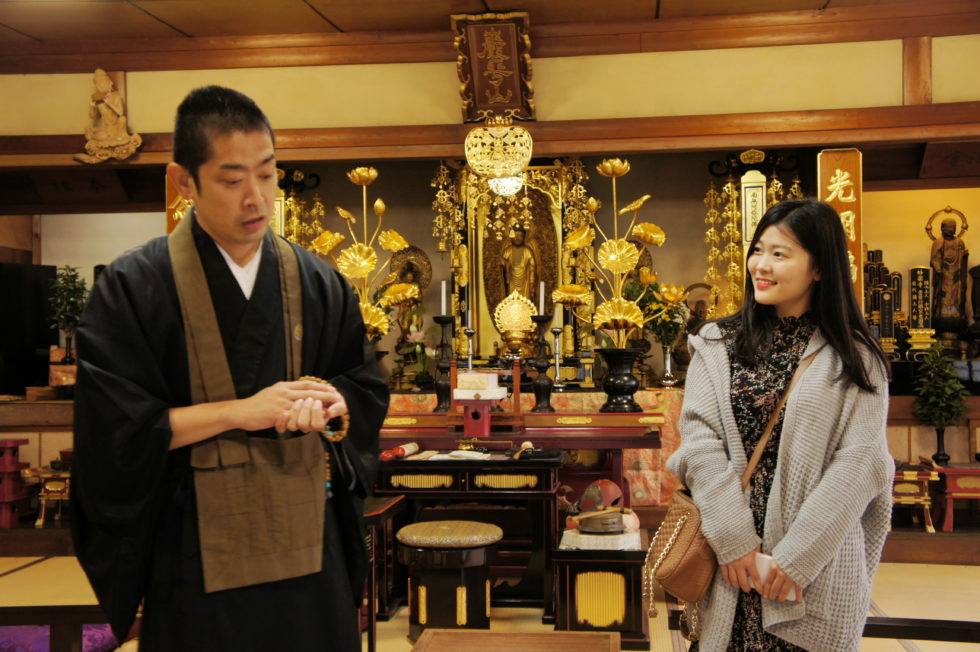 Deputy Daiten Tanaka's Story
As is evident in that there is an annual festival that has been held for over 700 years, Ujitawara is a town with a long history. Additionally, in the past, due to public transportation, Ujitawara was a hiking path with much history, and remains a tourist location to this day. It is a town rich in nature. The river is very pure, and in the summer time, there are many fire flies. I heard that tourist often ask, "where will we be able to see the fire flies, and the locales have trouble answering, because fir flies can be found all though out the town. There is much valuable nature still left in Ujitawara, but I feel it is this type of place that many people don't know about.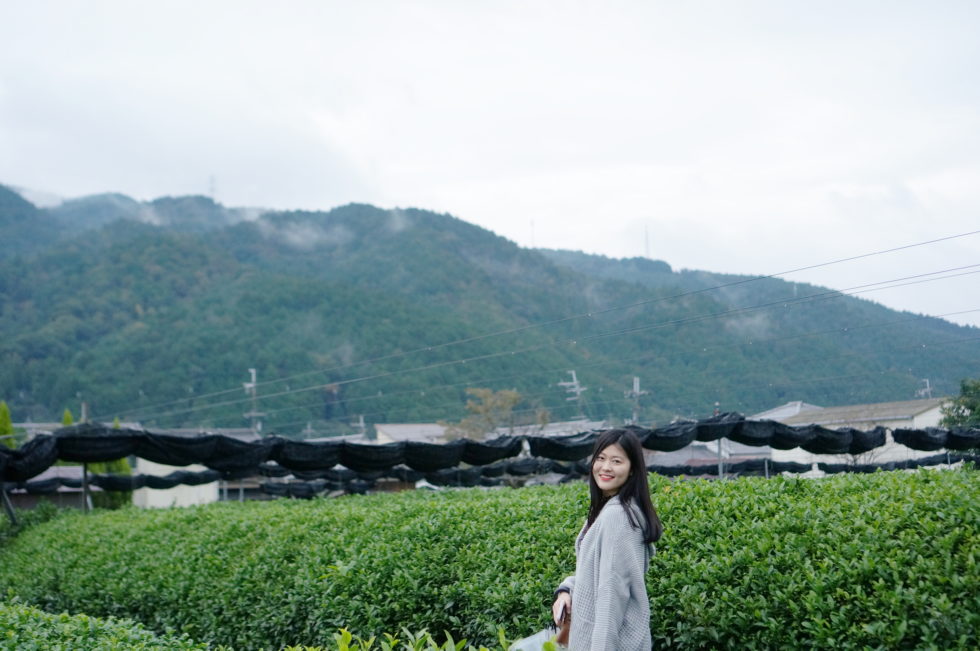 In this way, Ujitawara has very delicious tea, a long history, and it is a beautiful town surrounded in nature. It was such a magnificent place, I think it was a waist that I was visiting alone. For me Ujitawara is a town where I feel relaxation and healing. I encourage one and all to visit Ujitawara themselves, and taste the magnificence of the town.